I've been enjoying reading Pamela's posts at
Troop Petrie
for the Thursday Five for a while and I finally decided to link up too. Head over to
Flip Flops and Combat Boots
to join the fun!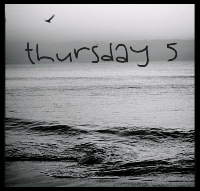 This week's words are:
Outstanding
Adored
Cool
My kids are doing an
Outstanding

job in Tae Kwon Do! Tonight Sierra is testing for her purple dragon belt.
I am so proud of them all and so glad that we decided to enroll them in Tae Kwon Do instead of another sport.
For the first time in weeks, I feel
refreshed
this afternoon. Sierra and I did her reading on my bed this morning. When we were finished I stayed there and napped for about 20 minutes. It was just what I needed today!
I totally
adored
my time at church last night! Normally, Landon goes with me to service while the girls go to class but Daniel was home last night so he decided not to go. So, I got to go to service by myself. I don't really mind having him with me because he's pretty good during the service. But once in a while I enjoy just going by myself with nothing to distract me. It was great!
Monday evening, while the older two were at Tae Kwon Do, I took the other two and went grocery shopping. We went to a store that we don't normally go to and it turned out to be a great experience. The cashier was so
cheerful
! I think she actually enjoyed her job. She smiled and talked to the kids and gave them a sucker. We will definitely be going back there again.
The weather the last week or so has been in the 70's . It's been wonderful! We went for a hike on Tuesday and took our jackets because it was a little
cool
. But we ended up taking them off once we got moving.
That was fun! I think I'll be linking up again next week!