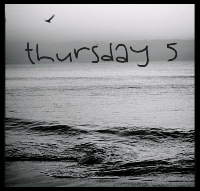 Memorable
Healthy
Grand
Impressive
Lucky


My girls are leaving for church camp tomorrow morning. I hope they have a

memorable

time making friends, having fun, and most importantly having an encounter with God. I know it's going to be awesome and I can't wait to hear their stories when they come back!

After my appointment with the dietician this week, I know I need to be eating more

healthy

foods. (okay, I actually knew that already but she confirmed it). It's been hard this past year because it seems like all the veggies that I actually like are on the vitamin K list of stuff I'm supposed to limit-broccoli and spinach being the top two (only raw of course. NEVER cooked. Eeeeew). I'm hoping that I get to lose the Warafrin in September which would make things easier.

I've been having a

grand

time writing up the posts about our Disney vacation. We had so much fun! It's nice to relive the memories.

Dakota has been playing a game on the computer for a while that is an RPG (role-playing game) with Pokemon. Each person creates a character and they write about their character's adventures. The other day, she was reading some of her posts to us. Her writing was very impressive! I've always tried to encourage her to do more creative writing but she says she's not very good at it. I have to disagree. After she read the first one, Daniel said, "YOU wrote that whole thing?!" It was very good!

My kids are very into finding "

lucky

" pennies on the ground. Sierra is the best at it. She finds them everywhere. I think it's because she pays more attention than the rest of us. No matter how many she finds, she's just excited as if it was her first one.