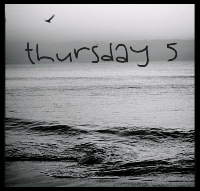 Happy
Giddy
Joyful
Excited
Appreciative
I am so happy to finally be able to see a light at the end the tunnel as far as our school year is concerned. It looks like we will be wrapping up our official school year on July 1! Not bad considering that we started in the middle of September and took nearly a month off in November/December for the holidays and moving. We'll take July and August "off" and start back with our new curriculum after Labor Day.

Yesterday, I was giddy thinking about how much the kids have learned this year. Landon knows ALL the letters and sounds (even the ones we haven't officially covered yet), Sierra is turning into an awesome reader, Cheyenne has learned the times tables, and Dakota did awesome with her Pre-Algebra and Science. And that's just scratching the surface. I love home school!

I am

joyful

that I have a husband who is willing to work VERY long hours to let me stay home with the kids! It's what I have wanted to do since Dakota was born and it feels so good to finally know that we are doing what God has called us to do for our family. It took a long time for us to get to this point, but I think that just makes me appreciate it more.

It was fun today to see Dakota get excited when her daddy asked her to go to town with him by herself. She'd never admit it, but she's still at daddy's girl.

When I was putting away Sierra's laundry yesterday, I noticed how many of them are hand-me-downs. I'm so appreciative of all my family and friends who have bought/handed down clothes for my kids. I've never had to worry about not having clothes for them. I'm also thankful that my kids are just as happy with "new-to-me" clothes as they are with brand new clothes. It makes it that much more fun when I do get to take them shopping for something brand new.

Head on over to Flip Flops and Combat Boots and link up your own Thursday 5.