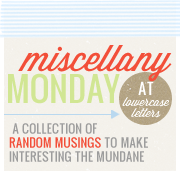 1.
I loved the springtime weather we had last week . It's been warm enough to turn off the heater and open up the windows during the day, but not warm enough to turn on the a/c. It 's been so nice!

2.
The bad thing about our weather, though, is that it hasn't rained in quite some time. Things are D.R.Y. around here. Which sets up the conditions for lots and lots of fires. I think my husband was out 3 evenings last week helping to fight fire somewhere. At least one of the fires was on the ranch-at least 500-1,000 acres was burning. So far, at least around our area, all the fires have been in unoccupied areas. No structure damage or injuries that I know of.
We took a drive Friday evening to check things out where the fire was burning Thursday night. It was so weird to see all the scorched and still smoldering trees. A couple of places still had some small flames burning even. We got a little bit of a misting last night and this morning, but not enough to really make a difference. There is a chance of rain most of this week, so hopefully some will make it's way to the ground soon!

3.
I go back to see my doctor on Wednesday. I'm hoping for good lab results, but I'm not really expecting them. I'm still not feeling much better. I've had a headache almost every evening this week. I'm just crossing my fingers that it's not bad enough to require another transfusion. My hands still hurt from the IV and labs from last time. I'm not ready for more needles yet.

4.
Landon has been going to his children's church class for the past couple of weeks and it has been so nice! A few Wednesdays ago, Daniel had to work late and wasn't home when we left for church, so Landon had to go with me. For some reason, he decided that would be the night he would try class again. He had a great time! Now, he walks right into class and doesn't look back. I'm so happy for him to have that time to play with some kids his own age and to learn that he will be okay without me for a little while.

5.
I have begun my Spring cleaning on my van. We are driving it to Disney World in May and I do believe it is going to take me every weekend between now and then to get it ready. It's amazing to me that we have so much room in the van and yet it's always full of stuff. I don't know how people with kids make it without a van. My van is packed with karate bags, backpacks, DS's, extra clothes from having to change for karate/church/etc, purses, Bibles, random happy meal toys, and water bottles. Every time we get home, I tell the kids "make sure you take in all your stuff" and we all come in with an armful of stuff, but still the van is full. I don't know where it all comes from! Am I the only one who has that problem?

Hope everyone has a great week!