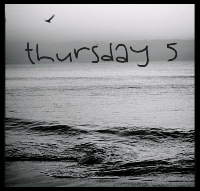 Upbeat
Fantastic
Accomplished
Thoughtful
Brilliant
My husband is gone. He left to work in Texas on Saturday. He is scheduled to be gone for 2-3 weeks. Surprisingly, so far, I feel very

upbeat

with him being gone. He makes really good money when he's gone and that's something that we could really use right now with the Disney trip coming up.

Landon actually went to his class at church last night! I was nervous the entire time that I was going to see his little number up on the screen for me to come get him, but it never happened. I went out about half-way through service and got a quick peek in the window. He was having a

fantastic

time! They were dancing and singing and having so much fun. After church, he said he is going to start going to his class everytime. I hope so!

I feel like we have

accomplished

a lot with our schoolwork this week. We have gotten back into a routine and it's working out well. Now, if I could just get these doctor's appointments down to once a month instead of every 1-2 weeks we could really get things moving.

My

thoughtful

husband made sure to leave me a fishing pole to use while he's gone. That way, I could head out to the pond whenever I needed to relax for a few minutes (I love that the pond is just yards from the house!). I've already used it twice since he's been gone! I've only caught one teeny tiny fish so far, but I have loved going so much!
My

brilliant

plan to not tell my kids that this week is public school's spring break was foiled last night. I forgot to account for Wednesday night church in my plan. They are already trying to talk me out of doing school today. I'm kind of leaning that way too since we have to be at the clinic at 2:00 and then we have tae kwon do from 5:30-7:30 tonight. We won't be home that much, so maybe we'll put it off for today...so much for my routine. :)