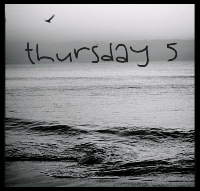 Delightful
Happy
Superb
Gorgeous
Loved
We just finished watching the movie

Tangled

with the kids. It was delightful! What a cute movie! We've been waiting forever for it to come out on DVD so we could see it. It was well worth the wait! I definitely recommend it.

I am happy to report that my labwork came back much better today than it did last week. No transfusion necessary today! I have a follow-up in two weeks to make sure it stays that way.

We tried a new Italian restaurant for lunch today and it was superb! Daniel and I had stromboli and it was HUGE! The girls shared a pizza. Those were the biggest slices of pizza I've ever seen. Cheyenne couldn't even finish one piece. Landon had spaghetti and meatballs with more then enough left over for he and I both to have for lunch tomorrow. We will definitely be going back there.

Last Monday, I was able to get away for a couple of hours (thanks Daniel and Grandma Debbie for herding/taxi-ing kids for me) and go to the Ladies of Life dinner. It was nice to hang out with some wonderful ladies, even though I barely knew anyone there. The only thing that I really miss since we've moved are my friends. I love that I can keep in touch with them all through facebook and texting, but it's just not the same as getting together in person. Hopefully, this is a step toward making some new friends closer to home. Anyway, the speaker gave us each a gorgeous rose to take home. Even after more than a week, mine is still beautiful! Makes me want to go out and plant some roses.

I

loved

it today when my husband went out and put up the kids' swing set without me even asking. I mentioned it to him last week that I wanted him to do it next time he was off, but I didn't say anything at all about it today. This morning, he said he was going to go work outside and the next thing I heard was him pulling up in the backyard with the truck loaded with swing set parts. He even got out the sprayer and washed it! I'm hoping the weather is nice enough for the kids to get out there and play on it tomorrow.

Check out eveyone else's Thursday 5 posts over at Nicole's blog.