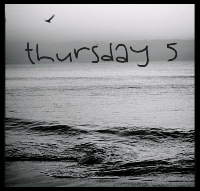 Interesting


Our vacation is just over two weeks away and I think I am finally getting a little excited about it. It's going to be so much fun to see the kids' faces when they see Main Street for the first time or when we go into Cinderella's castle!

The weather here yesterday was

amazing

! It's been too wet for the kids to go out much the last couple of weeks. As soon as we got home yesterday, Landon was begging to play outside. He needed to get out and run off some energy. It will be interesting to see if it makes any difference today. He's been climbing the walls the last few days from being cooped up inside.

I'm so ready for summer to get here! Can't wait to spend some time at Grandma's pool relaxing in the shade with a good book while the kids swim. It will be a nice break from the busyness of the school year.

I took the kids shopping for swimsuits yesterday at the mall (remind me not to do that with ALL of them at the same time again. Poor Landon was so bored). Cheyenne and Sierra both got fabulous swimsuits that are so cute and fit their personalities so well. They only had to try on about 50 each (wish I was exaggerating) before they found THE one. Can't wait to post pictures from our trip so you can see them. So cute!

Life with us in always interesting. We never have a boring day, that's for sure. Yesterday Dakota had a dentist appointment in another town-about 1 1/2 hours away (yes, I'm going to be finding another dentist for her soon). I had meant to put gas in the van on Monday evening, but I forgot so we had to stop on the way, which made us run a little behind. When I knew for sure that we would be a few minutes late, I called to let them know and they said I would have to reschedule if I was more than 10 minutes late. Long story short, we were 12 minutes late and ended up rescheduling for later in the afternoon. Trying to kill 5 hours is not so much fun with 4 kids tagging along but we made it through the day in one piece.