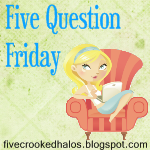 Friday again already??? How can that be? With all this cleaning and packing that's going on (you'd think we'd be getting close to finished by now, right? Wrong. Where did we get all this STUFF?) around here lately, all the days are running together. I've been having to use the library schedule to keep me on track-"What was yesterday? Oh, story time. That means that today is program day. Okay, we saw the story teller last time, so this week is the karate demonstration. That means it's Tuesday, the 15th"-yeah, kinda like that.
I am so tired today. Cheyenne ended up helping out another team who didn't have enough players last night and played 3 games! We were at the softball field for nearly FIVE HOURS yesterday evening. By the time we ate dinner and got gas, it was 11:00pm before she and I got home. My 6:45am alarm was not a welcome sound this morning!
Today I am doing laundry and packing our suitcases for our Father's Day trip to McAlester. This will be our last visit before we move! I am really looking forward to being able to visit family for a few hours and then going home to my own bed at night. No suitcases, no three-hour drives. Sounds good to me.
The best part of today is that it's Five Question Friday. Head over to Mama M.'s blog and link up!
1.
What is your favorite thing about summertime?
I love being home with the kids in the summer! I love having the choice of going out for an adventure somewhere or staying home in our pj's all day. During school, we usually get home just in time to eat dinner, take baths, and go to bed. I hardly get to see them at all. But, in the summer I get to spend lots of time having fun with them.


2. What is your ideal retirement location (if money didn't matter)?
I don't really know. I don't really think much about the location. I haven't ever lived anywhere other than Oklahoma, so I'd probably prefer to stay here. I would like to be able to travel to other places just to visit though. We've talked about going places like Alaska, Hawaii, etc. It's always nice to come home though, so I think I'll stick around here.

3. Do you live in the same town you grew up in?
Not yet. Ask me again in two weeks! We are moving back to the town we grew up in (okay, we probably won't live in town, but in the general area anyway). This is something that I always said I would NEVER do. Funny how God keeps track of the things that you say you'll never do and then asks you later to do them! It's going to be a big change for us to live that close to all of our family, but I know it's going to be for the best. I'm so ready to get there and get settled in.

4. What nervous habit did you have as a child that you kicked to the curb before becoming an adult?

I really can't think of any that I kicked to the curb. I still have pretty much the same nervous habits I have always had. I talk excessively when I'm nervous (although some people would say that's more than just when I'm nervous). When I'm nervous about talking to someone, I tend to cry when I talk. I cough and I fiddle with things (I'm a pen clicker). I still do all those things.Hmmmmmm...
5.
What is the most embarrassing thing that happened to you while on the job?

Working with four and five year-olds makes for LOTS of embarrassing moments. The most embarrassing thing I can remember one of my students doing happened during the morning assembly at school. It was my second year of teaching and my first year in my school. One little boy in my class was giving me a hard time at the beginning of the year and liked to do whatever he could to push my buttons. During this particular assembly, the principal made a big deal of welcoming the Superintendent, who came and sat on the bleachers just behind my class. As time went by, I had to "talk" with little Johnnie several times and finally moved him to sit closer to me. This wasn't enough attention for him, so he waited a few minutes, made sure he caught my attention, then turned and stuck his tongue out at the Superintendent! It's really funny now, I was horrified. I escorted little Johnnie out and straight to office to wait while I went into the teacher's restroom and had a little freak out. I just knew I was going to be fired for not being able to control my class. Ha! That little boy is going to be a freshman in High School next year. Wonder if he is still sticking his tongue out at people?