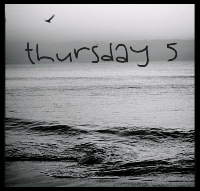 Beautiful


1. We had Friday, Saturday, and Sunday off from Tae Kwon Do and it was
fanstastic
! We haven't had a weekend to stay home in a long time. By Saturday afternoon, though, I was ready to get out and do something, so we went grocery shopping. Remind me never to do that on the Saturday before a holiday again.
2. I am so thankful that the weather has been cool this week. It was winter when we moved in, so we never bothered to get the A/C hooked up. They're supposed to come do it sometime in the next week or so. Hooray!

3. I had a lovely time on Easter when we went to my grandparents' house for lunch. Most of our family couldn't make it this time so it was just us, my mom, my uncle with his wife and two kids, pops, and memaw. We missed everyone who wasn't there, but it was nice to get to actually sit and enjoy the day. I even got to sit in the dining room with the grown-ups this time! :)

4. Easter service at church was so

special

this year! Daniel usually has to work on Sunday, so I wasn't expecting him to get to come. But on Saturday, his boss offered him the day off on Sunday. I miss the days when we all used to go to church together! I'm so thankful he got to be there for Easter.

5. After all the rain and storms we've been having, it looks like today is going to be a beautiful day. The sun is shining and the sky is blue! Hope this weather sticks around for the weekend!


Head over to Nicole's blog and tell us what has been
fantastic, cool, lovely, special, and beautiful

in your life this week.