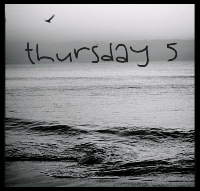 Delicious
Exciting
Rewarding
Priceless


Dinners at our house have gotten pretty boring lately. It seems like we have the same things over and over. Mostly because I have a lot of picky people at my house and there are not very many things that everyone likes. I'm on the hunt for some delicious new recipes that everyone (or at least 4/6 of us) will eat. Wish me luck!

Watching the girls at the Tae Kwon Do tournament last weekend was so exciting! I'm so proud of them! It was a lot of hard work to prepare for the tournament and I'm so happy that they did so well. Can't wait until next year!

Dakota's birthday is tomorrow! I can't believe she will be 13! She's requested a trip to the aquarium to celebrate. I'm pretty excited. I haven't been to the aquarium before and I'm sure we'll have an awesome time. I think we may even get a membership (it's only $5 more than regular admission for all of us) so we can go back! Woohoo!

Our church is fasting this week. Many are doing the Daniel fast while some, like me, are fasting only certain things. I have chosen to "give up" all drinks other than water and also sweet snacks (that I really shouldn't be eating anyway), although I am going to allow myself one piece of my daughter's birthday cake. I've gone back to my habit of having to have a soda everyday, so it's going to be a bit tough this week. I know, though, that it will be very

rewarding

in the end.

A few days ago, I posted on my facebook page about all the

priceless

conversations the kids and I have during meals. We talk about all sorts of things-sometimes serious, but usually silly. I love that time we have together! I think all families should have at least a couple of times a week when they sit together at home around the table and have a meal. It doesn't just have to be dinner. One of my favorite things is when we all get to have breakfast together.
Does your family enjoy eating together at the kitchen table as much as mine does?


Hope everyone has a great Thursday!