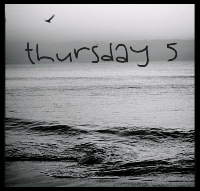 This week's words are:

Spectacular
Terrific
Perfect
Ecstatic
When we went to the aquarium on Friday, we saw lots of dazzling

creatures like these
wasn't it nice of them to let Dory and Nemo stay together?
Dakota had a spectacular

13th birthday! Still hard to believe she's a teenager!
We had a cookout at church tonight. Lots of yummy food, kite flying for the youth, and bouncy houses for the little kids. It was a little cold and windy, but the kids had a

terrific

time anyway.

After a week of "fasting" all drinks except water, I was so ready for a Diet Pepsi. So, when we stopped to get gas on our way to church I went in and got one. It was perfect! Diet Pepsi from the fountain with crushed ice is the best! Yum!

The ladies' group from our church met on Monday evening and I was ecstatic

that I got to go. It's so nice to finally be getting to know some people here besides our family. And as much as I love my kids and love being home with them, it sure is nice to have conversation with adults once in a while. Can't wait for next time!