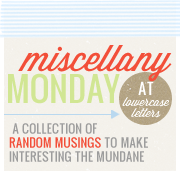 1.
Thursday evening, there were some pretty big storms that came through our area. There were tornadoes to the south of us. We got some rain and hail, but nothing too severe. Daniel got some pretty good pictures of the storm as it rolled in.
2.
Dakota's birthday was on Friday. I still can't believe she is 13! For her birthday, she requested a trip to the aquarium. We had a great time! I think my favorite part was touching the sting rays. We decided to go ahead and get the membership, so we will definitely be going back! Here are a couple of birthday pictures. I'll post more about her birthday later.
3.
Saturday was a crazy busy day! We started with tae kwon do at 8:45, then I had to run to the store (a couple of stores actually) to pick up a few things. The older girls had tae kwon do at noon. They were supposed to be finished at 1:00, but there was a mix up and they ended up not leaving there until nearly 2:00. Then we had lunch at Grandma Debbie's house. Once we got home, we went straight into cleaning mode-dishes, vacuuming, dusting, mopping-because we were having family over for Dakota's birthday.
We had a great time visiting with our family and celebrating Dakota's birthday!

4.
I've been doing pretty good on my no pop (that's soda for those who aren't from Oklahoma) fasting. I haven't had anything to drink but water since last Wednesday. I've also given up sweets (except Dakota's birthday cake and ice cream). It really hasn't been too hard except for yesterday. Today we're back in our routine, so I expect it to be easier. Only a few days to go. I can do it!

5.
Daniel starts his new job on Thursday! I'm excited for him!

Well, I'm off to get this week started. Breakfast is calling our names and there are sheets in the dryer begging to be put back on the bed (I love clean sheets, don't you?) Then it's school work, lunch, more school work, some more laundry, tae kwon do, dinner, and bed. Nothing too exciting, but sometimes that's the way I like it.

Have a great week!